A healthy lifestyle – meaning a healthy body and mind – depend on a healthy planet – meaning an inclusive and sustainable lifestyle.

Planeta Sana
This is our conclusion by observing how our physical and mental health is intimately linked to environmental health and biodiversity.
Environmental health
This is why, through Planeta Sana collaborative website and citizen movement, we wish to share beneficial practices on the 3 pillars of environmental health:
Well-being
Integration, also called inclusion
Protection of the Environment
We want to help our readers align their lifestyle with their values, with a wealth of information and healthy lifestyle tips to take care of themselves, others, and our planet.
How Planeta Sana helps to lead a sustainable lifestyle?
The purpose of this website is to enhance health in all aspects.
We want to help you – our readers – to consume responsibly, by supporting the circular economy and local shops: we want to make your life easier when you wonder 'Where is there a sustainable food shop near me?' for example.
We want to help you have a healthier lifestyle by choosing wisely how you consume.
And last but not least: we want to raise awareness around many invisible and poorly understood health problems, and to help those who suffer from them find the right professionals to help them so they can integrate into our society more easily.
Our mission is to support all those involved in these sustainable lifestyle changes by listing these professionals on our site so that our readers can easily find them and encourage them in their efforts in all these aspects.
In the long term, we also want to create our own quality guidelines for those who want to go further in their approach to social and environmental justice: Planeta Sana will ensure that each business and/or professional complies with all requirements with transparency so that people are guaranteed being in a place that meets their criteria, in terms of health / well-being and respect for the environment.
Eco-citizen
Are you a reader who wishes to live by your values regarding your health and that of the planet? Receive all our tips for a healthy and eco-friendly lifestyle, and adapt them to your own needs.
Consum'actor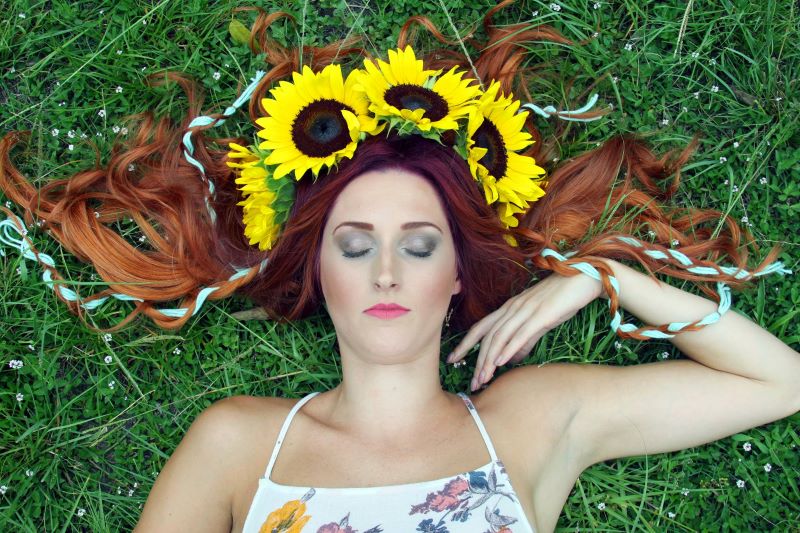 Are you an ethical and responsible consumer who wants to share your knowledge with the community by helping to expand our address book?
Do you know or manage an eco-friendly, ethical business, and/or one that is accessible to everyone and helps integrate vulnerable people?
Professional
You are a brand online or anywhere on the planet. We can help you spread your messages around inclusion, environmental health and wellness.
We are looking for all types of products and services for an inclusive, healthy and eco-friendly lifestyle in all areas, from healing foods to clothing, leisure and housing.
Planeta Sana Community for a Healthy and Sustainable Lifestyle
That's what Planeta Sana is all about.
More than a website, this is a community of like-minded people who wonder how to live a sustainable lifestyle and who understand why a healthy lifestyle is important. It's a collaborative website where you can share and find information, from my years of research, learning and experience in the fields of health and environment.
Planeta Sana: the new search engine for sustainability and health
We will talk about everything related to a healthy and balanced lifestyle, because we want to promote a healthy lifestyle for our body, our soul and our planet.
Planeta Sana website is constantly evolving, but here are some examples of topics that we will be talking about both on the site and in its healthy and eco-friendly lifestyle blog, "Planet'mag" :
Themes related to a more sustainable and healthier pattern of consumption on Planeta Sana
Ethical, eco-friendly and inclusive fashion versus fast fashion
Organic food and permaculture
The zero-waste, minimalist lifestyle
Beauty and plain products that respect our body and our environment
Eco-friendly ideas for our home, its equipment and energy dependence
Electronics
Responsible travel
Accessible and inclusive tourism
Recreation promoting physical, mental and environmental well-being
Green methods of transport

Themes related to our health on Planeta Sana
Physical well-being (sport, nutrition, care)
Emotional well-being (meditation, mindfulness …)
Work-life balance
Raising awareness around health issues for a more inclusive society
This is the healthy lifestyle we aspire to.
Eco-friendly, healthy and inclusive address book
We also want to build up an address book with your collaboration.
We're looking for sustainable brands, businesses or local shops offering eco-friendly products and services:
restaurants, bars and/or cafés eligible for Planeta Sana
hotels or tourist accommodation
zero-waste shops, organic food shops
sustainable fashion boutiques
places that focus on well-being (spa, gym, hairdressers, beauticians, etc.)
electronic reconditioning brands
alternative housing methods (tiny house, community living, etc.)
associations committed to our causes (plastic, oceans, energy, etc.)
The list is not exhaustive!
So do not hesitate to suggest ethical, healthy and/or sustainable brands or local shops to help us complete our address book.
Planeta Sana is also planning to conduct a qualification assessment in the future, to assure the validity of these addresses and we will also give you the opportunity to give your opinion.
Finally, Planeta Sana continues to work on the Travel Blog World Travel-Able that focuses on eco-friendly, responsible and inclusive travel, where this whole adventure actually started!
Are you ready for this paradigm shift?
Would you like to commit to consuming better, more responsibly, to learning the steps that need to be taken to make eco-friendly and healthy lifestyle choices, to sharing your knowledge and experience with the community?
Join us today and be the pioneers of this change if you want to know how to adopt a sustainable lifestyle!
Last articles on our healthy lifestyle blog Planet'Mag